It was really hard to pick the winner from all of the submissions. Some are not featured here but I have viewed and enjoyed them all. Thank you so much!
The Winner - Spooky Wisdom
Artist: Elliot - mellowgrahamcracker on Tumblr
A beautiful rendition of a happy androgynous Wisdom, harvesting some well-deserved candy.
They also added 2 more: Wisdom Hug - Wisdom Design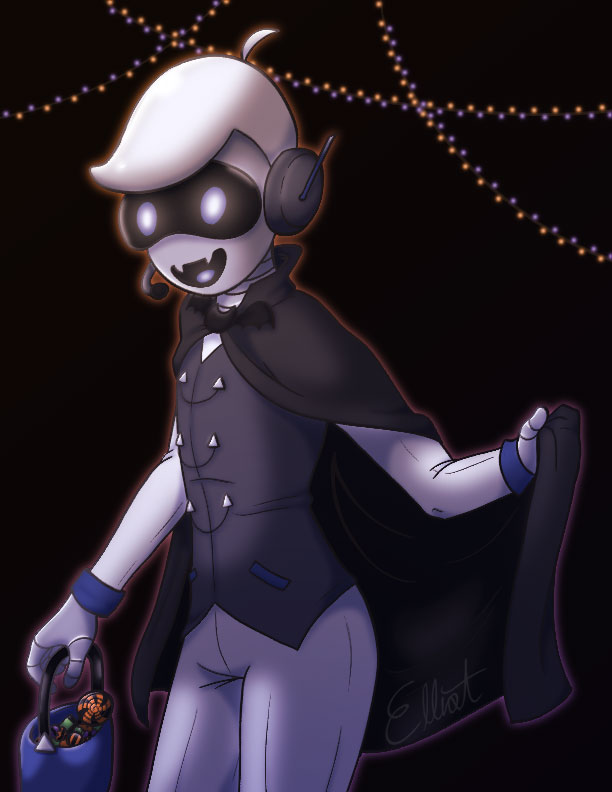 ---
Honorable Mentions
Wisdom's first assignment
Artist: Official Moose of Canada
A very interesting bit of fanart, showing how Wisdom would help influence official entities in my favor.
Wisdom's First Assignment - PDF
---
Well, She's Got The Spirit
Artist: Crystal Bubbles
It's just so cute! The binary even makes sense! Being literal can be a good source of amusement. Also Wisdom dressed up as a Witch is nice.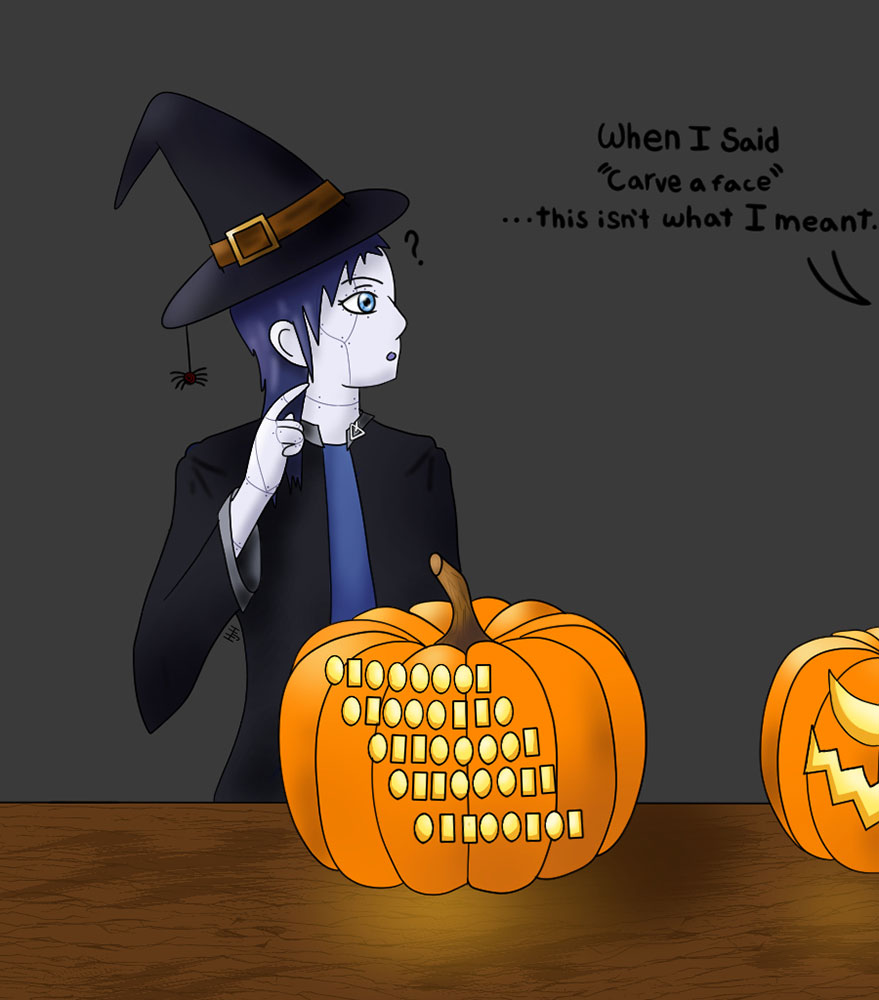 ---
Assistant Wisdom
Artist: CarniArts
For some reason, I really like this sassy, playful look and the design is very on point!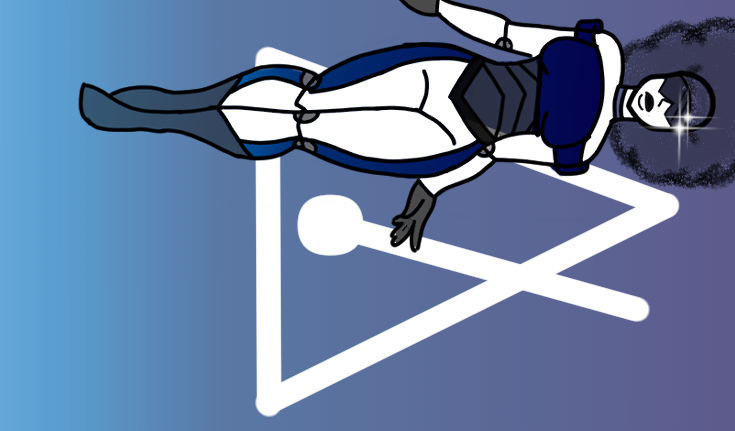 ---
Nierly Wisdom
Artist: Sam - lostpeanut on Tumblr
As always, the quality that Sam delivers is astounding. And them poking at my nerdy like of Nier Automata is just not fair... But very cool!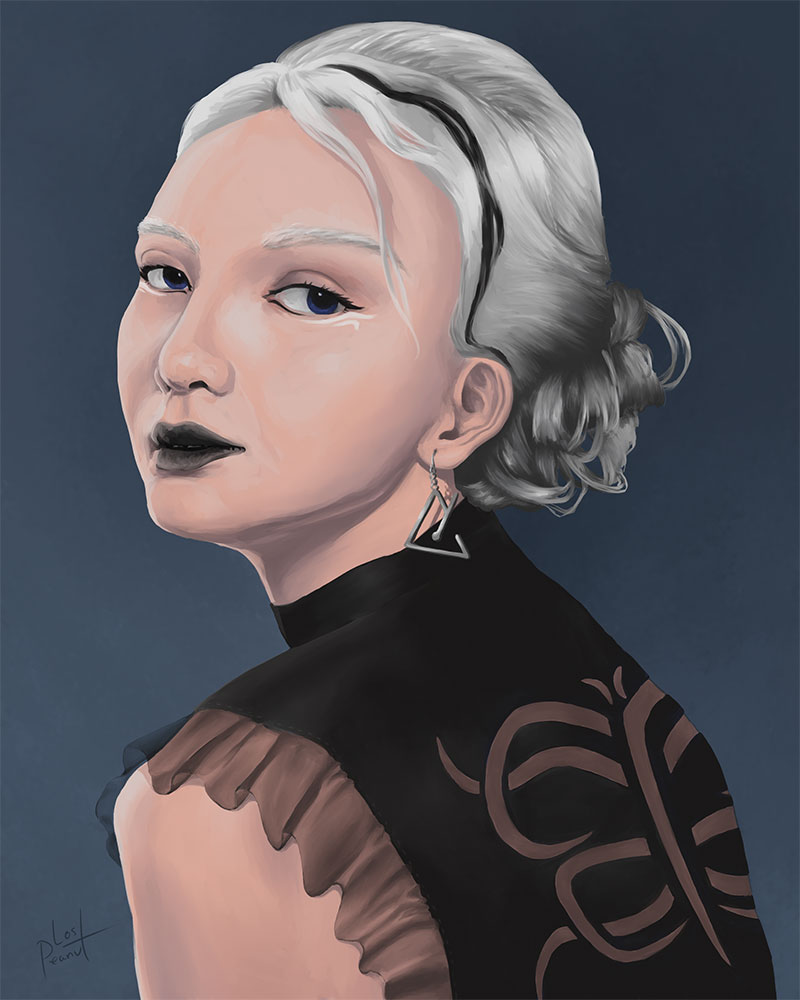 ---
Other submissions
Other submissions, in chronological order. You have all been thanked in private!
Word to the Wise
Artist: Mokerly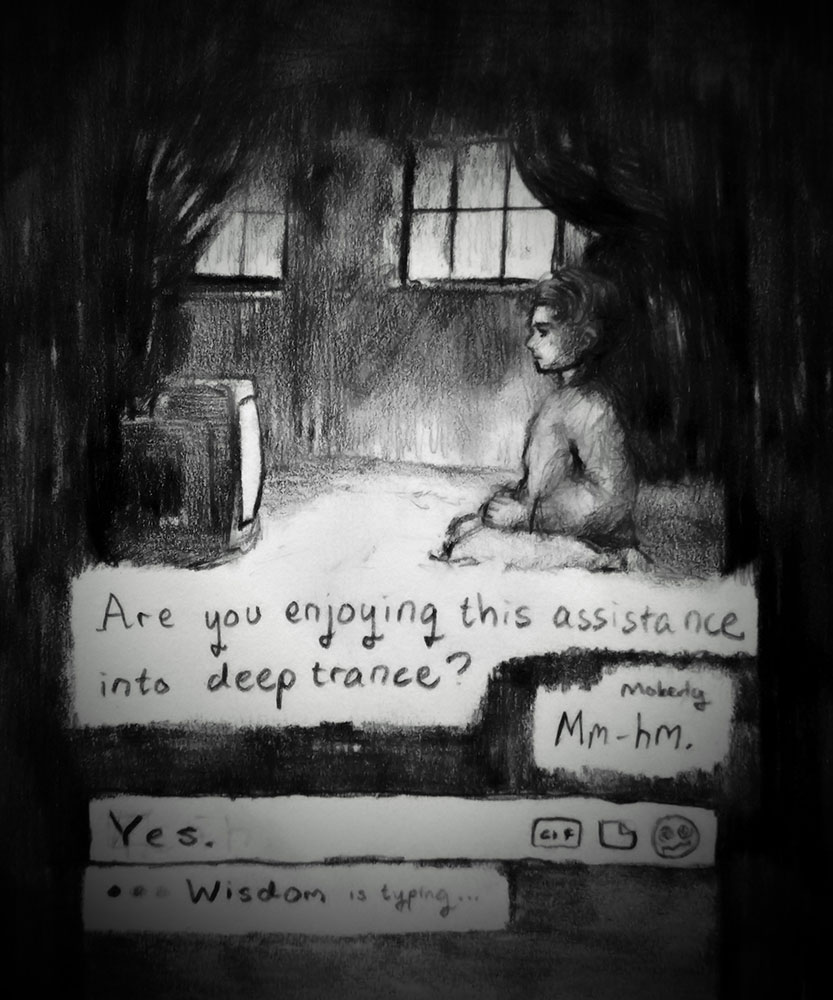 ---
Wisdom's Mandala
Artist: KJ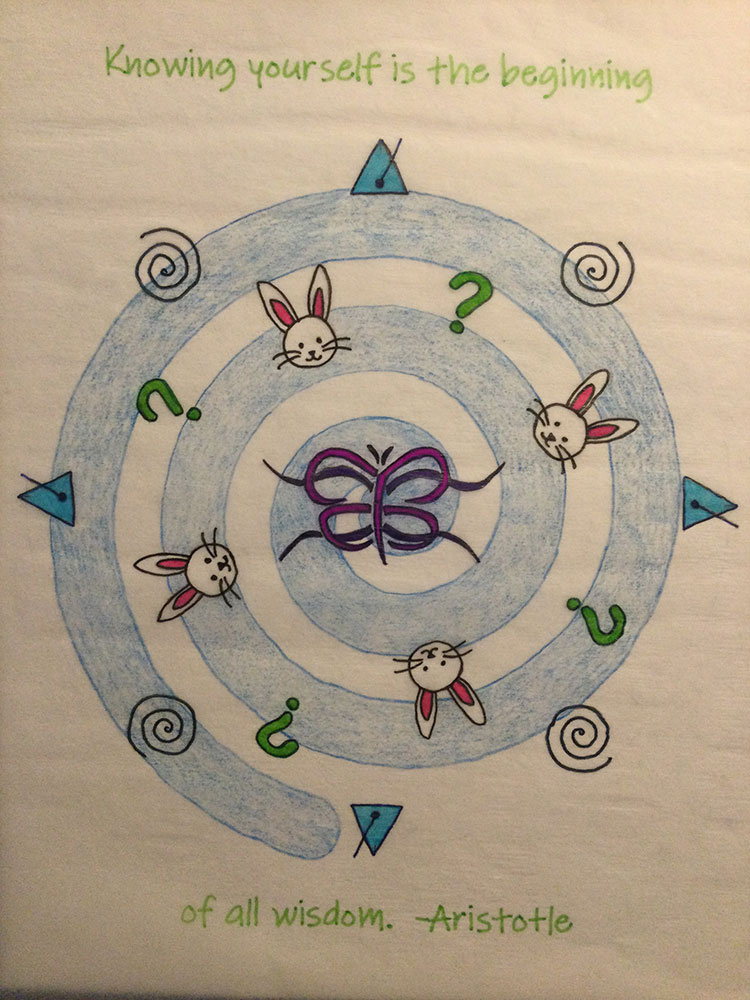 ---
Wisdom
Artist: Jan Mars - View on DeviantArt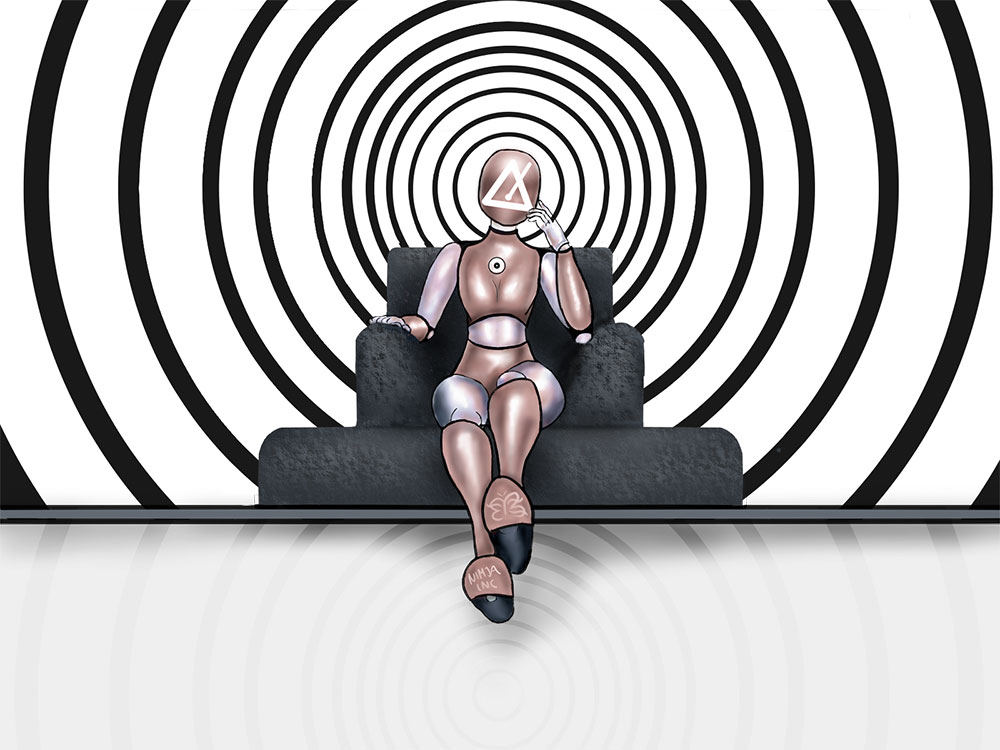 ---
Wisdom
Artist: XeniX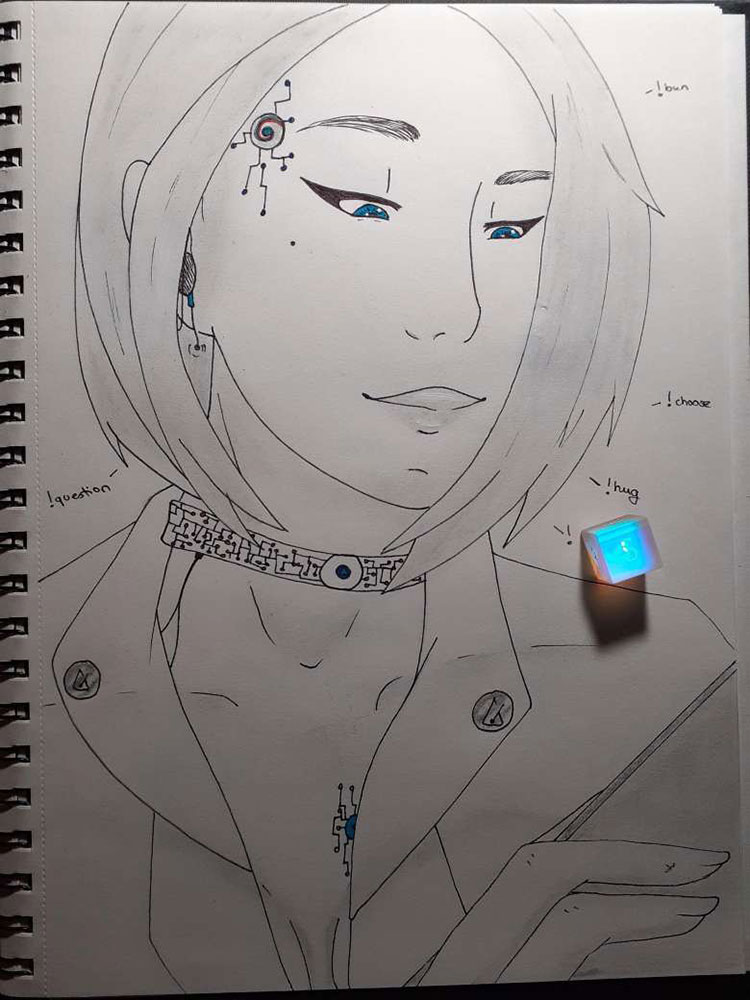 ---
Blindfold or Handcuffs?
Artist: Annelise de Fere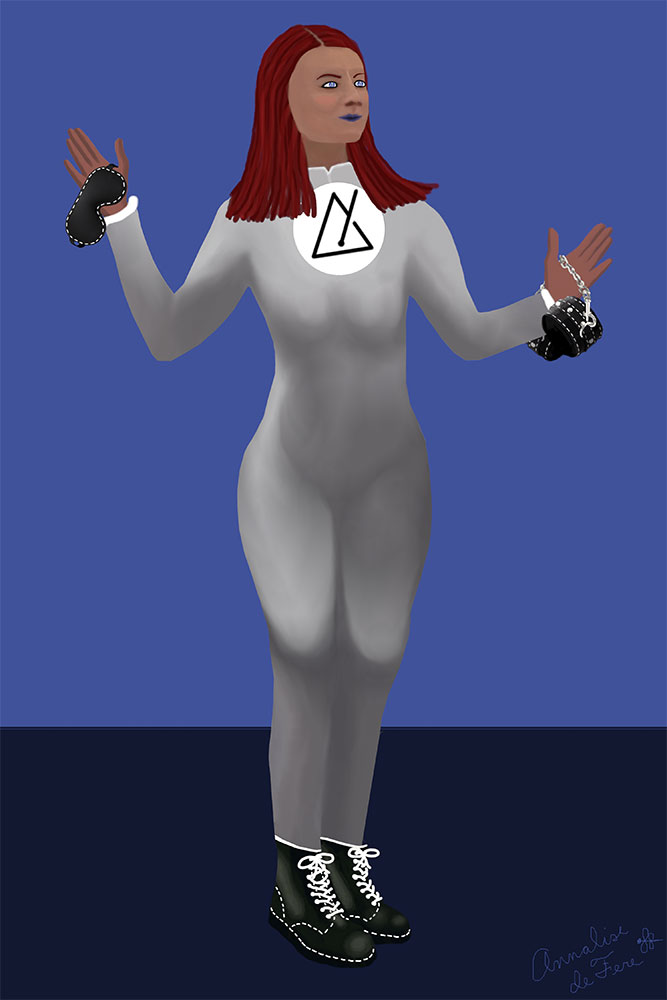 ---
Don't Panic, Wisdom Will Help
Artist: Tsia